Take the Personality Challenge
Everyone experiences challenges at some point in their daily lives.  Sometimes, things get in the way of leading your best life.  Not feeling great?  Want to understand better what is going on?  Take the personality quiz challenges.  They are completely confidential.  If you find anything that interests or concerns you, contact us at Dolly and Associates to set up an appointment to meet with one of our qualified counsellors.  Let us help you get on track to feeling a sense of wellbeing.
Anger Management
Do you feel like your anger is becoming a problem in your relationships or that you just inwardly feel angry?  Counsellors can help you learn skills to better manage your anger so that it doesn't have to control you anymore.  Take the quiz to see if you are prone to anger management problems.
Anxiety Quiz
Do you feel like you are worrying more than you should and that it is affecting your relationships and sense of peace? Take this quiz to see if you may have a problem with Anxiety. It is a treatable disorder.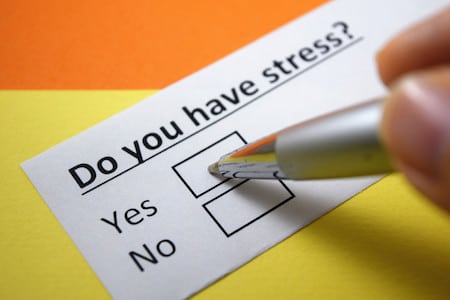 Stress Management
Are you feeling stressed out? If so, you're not alone. Stress develops when you have more pressure on you than you are able to handle. It's when stress turns into distress that you begin to really suffer. Taking the quiz below will help you assess your own stress levels.

Relationships
Relationships change over time. This is neither a good nor a bad thing, but it is a fact. Do you feel like your relationship isn't what it was, waning or lacking the passion or excitement that was once there? How connected do you feel with your partner in your romantic relationship?